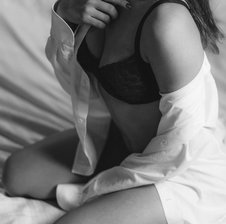 Ariel_angel
Seko
Paziņot, kad parādās tiešsaistē
24, Mežāzis, USA, Boston
Pēdējoreiz redzēts:
02.12.23 21:22:58
Sūtīt dzeramnaudu
Hi guys come to me in the room! I'm super hot for you! #lush #anal #squirt #cum #interactivetoy
Svarīga informācija par
Ariel_angel
| | |
| --- | --- |
| Dzimums | Sieviete |
| Interesējos par | Sievietes, Vīrieši |
| Vecums | 24 |
| Augums | 160cm - 170cm |
| Svars | 45 - 55 kg |
| Mati | Rudmate |
| Acis | Brūnas |
| Etniskā piederība | Eiropiešu/Kaukāziešu |
| Valodas | Angļu, Spāņu |
| Dzimtene | Boston |
| Kaunuma Mati | Skūta |
| Krūtis | Mazas |
| Pēcpuse | Vidējs |
When you enter my room, I'm happy when you write to me and you don't leave without having at least a little fun and at the end if you liked it you can leave me a good rating, brave men who know what they want excite me.
Hello, welcome! I'm glad you visited my profile, if you decided to stay until now, let me tell you a few things about me. I'm a single girl, I'm 24 years old and I'm looking for men to satisfy my needs, of course my goal is to create an atmosphere and to have fun and feel good during the time you spend in my room. If and when you are ready for fun, don't dwell on your thoughts and write a message either in private or in the public chat.
I don't like you to underestimate me, I will definitely make you happy regardless of your mood, you will always find me here ready to have fun with you.
Ko es daru tīmekļkameras priekšā:
Ariel_angel uzstāšanās laiki
Ariel_angel Vēlmju Saraksts
1
Lasīt vairāk
2

Lasīt vairāk
3
Lasīt vairāk